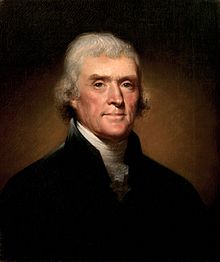 I recently read the Joel Rosenberg nonfiction work Inside the Revolution: How the Followers of Jihad, Jefferson & Jesus are Battling to Dominate the Middle East and Transform the World which was published in 2009.  I wish I had read it earlier.  This is the second of his nonfiction works — the first being Epicenter (which I have not read).  I enjoy reading prophetic novels (not all folks do) and have read all of his fictional works.  I have appreciated Rosenberg, not just for his writing, but from hearing him speak and do Q & A at the banquet of the Pre-Trib Study Group a few years ago.  He stood his ground and refused to set dates and refused, correctly I believe, to senationalize in that regard.
While I do not agree with Rosenberg's handling of all prophetic texts as he handles them in Inside the Revolution, it is important to note that this book is not primarily about Bible prophecy.  Instead, the book is about the current movements in the Middle East.  Rosenberg sees three major movements which he documents heavily and with adequate sources, many times with personal interviews in the Middle East.  First, there are the Radicals — the radical Islamists like Osama bin Laden and his ilk who want to take over the world and have one world wide Caliphate with Sharia Law reigning over the planet.  Second, there are the Reformers.  I was surprised from the beginning of the book that Thomas Jefferson was invoked as the image of this group — a group of Moslems in the Middle East and North Africa who do not believe jihad is the way but who want a more Jeffersonian approach to the participation of the people in political affairs.  Rosenberg shows that these Moslems actually invoke Jefferson by name in their attempt to describe what they want.  This group is far larger than I have known.  This part of the book actually makes the former Bush Administration (and the neoconservatives sometimes associated with it) seem reasonable in its approach to Afghanistan and Iraq.  The Islamic support for that approach appears to be stronger in the Middle East than the pundits in the West allow. 
The third group are the Revivalists.  These are the Moslem converts to Christianity and others who are on the frontlines of outreach to Moslems.  An astounding statistic cited by one major Islamic cleric who is hostile to Christianity is that six million Moslems convert to Christianity every year.  This is truly good news.  Christians prayers should multiply in their behalf.  I am glad that Rosenberg has brought some of that material to our attention.  I encourage all to read Inside the Revolution.